Riot at the Capitol — what caused one of America's darkest days
By ArLuther Lee, The Atlanta Journal-Constitution
Troy Warren for Hometown Hall #picks-all

An examination into the events that led to insurrection.
The seeds of insurrection were planted at least one year before the deadly riot at the U.S. Capitol.
That's when a new trend began among extremist militias and other festering radical political elements across America, one where angry mobs wielded guns and stormed state legislatures to pressure public officials.
Similar scenes of intimidation by extremists played out in at least four states throughout 2020 without much if any consequences, culminating in the Jan. 6 uprising on Capitol Hill, which left five people dead including a Capitol Police officer.
The toll could have been much worse.
The House and Senate had convened in joint session that afternoon to confirm Joe Biden's Electoral College victory when rioters stormed the building in an attempt to overthrow the proceedings. Terrified lawmakers were forced to run for their lives as rioters took over the centuries-old building.
America watched in disbelief as the nation's most majestic symbol of power and democracy devolved into a surreal scene of violence and mayhem.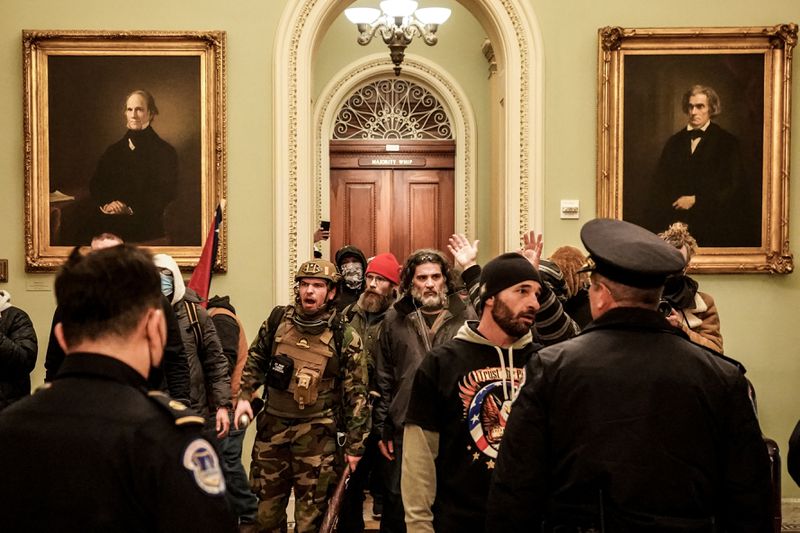 More than 800 are believed to have made their way inside, according to The Washington Post, prompted by comments by President Donald Trump and others who pushed unsubstantiated allegations about widespread voter fraud.
In the weeks since the riot, more than 150 suspects have been arrested across the country, and many could face decades in prison if they are found to have committed conspiracy and sedition.
Those arrested come from all walks of life. A gym owner. A schoolteacher. Right-wing militia members, political activists. A gold medalist Olympic swimmer. Young and old. Men and women. They include current and former military servicemembers and public servants, such as off-duty police officers and firefighters, a West Virginia state lawmaker and a Texas state representative.
A review of published reports paints a picture of how a confluence of social media posts, conspiracy theories and fiery rhetoric swirled underneath the partisan rancor, combining to create one of the darkest episodes in American history.
Security failures
Supporters of the president descended on the Capitol shortly after 1 p.m. and quickly overpowered a cadre of security officers that failed to stop the advancing mob.
The metal barricades outside were easily penetrated. Soon the west steps of the Capitol were filled with rioters barging toward the doors. Some began scaling the walls or looking for other ways to get inside.
Military backup didn't arrive for hours as the whole thing played out live on national television.
Video showed officers completely outmanned. In other instances, some officers allowed rioters to pass through metal barricades.
At least two Capitol Hill Police officers were suspended and another security official arrested for participating in the riot. And as many as 10 to 15 other Capitol deputies remain under investigation and could face charges, according to Democratic Rep. Tim Ryan of Ohio.
But were there warnings beforehand?
The FBI office in Norfolk, Virginia, warned that extremists were planning to come to Washington intent on violence, The Washington Post reported.
That warning was delivered to the FBI Washington field office on Jan. 5, a day before the riot, but behind- the-scenes wrangling between top security officials may have stood in the way of urgency.
The FBI became aware of the potential for violence in online chatrooms where Trump supporters were reportedly discussing plans to overthrow Congress during Biden's confirmation.
"Be ready to fight. Congress needs to hear glass breaking, doors being kicked in, and blood from their BLM and Antifa slave soldiers being spilled," the FBI quoted the conspirators in the report, according to The Washington Post. "Get violent. Stop calling this a march, or rally, or a protest. Go there ready for war. We get our President or we die. NOTHING else will achieve this goal."
The same FBI memo, however, advised officials "not to take action based on this raw reporting without prior coordination with the FBI," The Washington Post reported, noting the communications were likely protected by the First Amendment.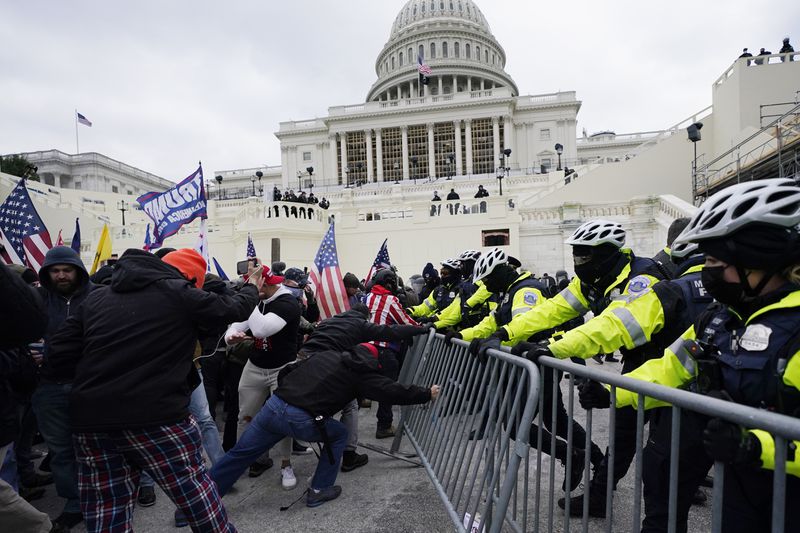 Capitol officials and Washington police said they never received specific intelligence warning them of a potential violent mob, although social media was ablaze with such talk.
Two days before the joint session of Congress, lawmakers received an emergency security plan, with guidance on using underground tunnels, in anticipation of potential violence. But as rioters took control of the building on Jan. 6, Sen. Susan Collins said she and other lawmakers felt like "sitting ducks."
Pleas for help
For the United States Capitol Police, the guarding force of Congress founded two centuries ago, the toll of the riot was immediately palpable.
One officer, Brian D. Sicknick, died from injuries sustained while engaging with the mob. He was only the fourth member of the agency to be killed in the line of duty.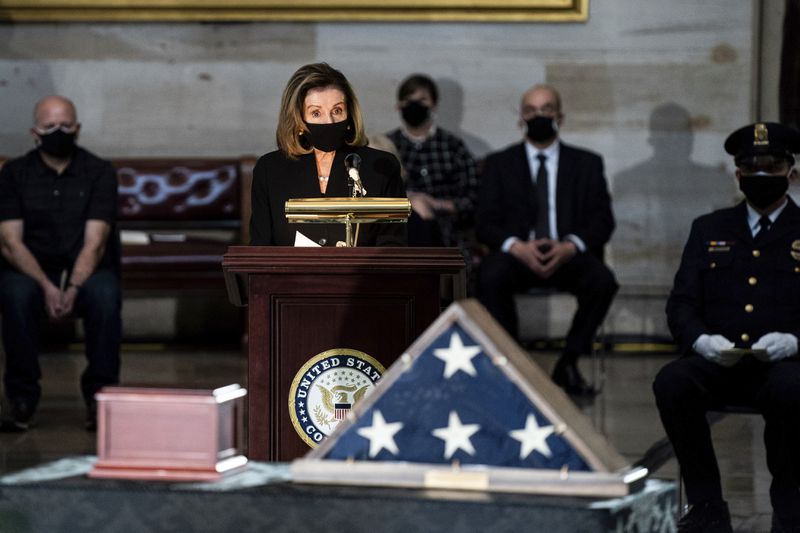 Two Capitol Police officers also died by suicide after the attack.
As the rioters breached security, Steven Sund, the former chief of U.S. Capitol Police, said he requested backup six times but that each time he was denied.
Sund's bosses, on the other hand, said additional law enforcement support was available but that no one at the Capitol requested it, as is usual protocol.
Sund also accused the former House Sergeant-at-Arms Paul Irving of being too focused on the "optics" of declaring an emergency ahead of the "Save America" rally and said Irving refused to call in the National Guard.
The former Senate Sergeant-at-Arms Michael Stenger, however, advised Sund to inform the Guard to be ready to move in, according to accounts of what the former chief said occurred.
All three men have resigned.
In the weeks following the riot, the acting chief of the Capitol Police, Yogananda D. Pittman, apologized to Congress for the agency's enormous failure to secure the 228-year-old Capitol.
House Speaker Nancy Pelosi has appointed retired Lt. Gen. Russel Honoré to conduct a full investigation into the failings of Capitol security.
She said the probe also would look into whether any lawmakers were involved with the pro-Trump mob.
"If in fact it is found that members of Congress were accomplices to this insurrection, if they aided and abetted the crime, there may have to be actions taken beyond the Congress in terms of prosecution for that," Pelosi said.
Warning signs
Throughout 2020, gun-toting militias staged several rebellions around the country.
On Jan. 31, 2020, for instance, armed protesters entered Kentucky's state Capitol in Frankfort in reaction to gun control measures being sought in a neighboring state.
Virginia Gov. Ralph Northam and the Democratic State Assembly had proposed legislation for a ban on assault weapons and also sought to expand background checks, red flag laws, and allow an individual to purchase only one handgun per month.
The plan enraged conservatives including then-Liberty University President Jerry Falwell Jr., who threatened to call for "civil disobedience" if the "gun grab" succeeded.
On Jan. 15, 2020, Northam declared a state of emergency ahead of a gun rights rally at the Virginia Capitol, which was expected to potentially draw tens of thousands of right-wing protesters.
As he declared the emergency, Northam expressed concerns about white extremists "storming the Capitol."
His instincts were probably correct.
Just two weeks later, the mob in Kentucky met no resistance.
"Walking into the state capitol completely blew my mind," one of the gun-wielding protesters told Rolling Stone. "Being able to walk in completely armed, with guns — I mean, I'm completely armed. And they trust us. I'm not a Kentucky resident. I'm from Virginia. A complete stranger. I walked in, [and security acted like], 'Cool, come on in. Enjoy the capitol.' "
Michigan Capitol stormed
By late April the pandemic had tightened its grip, and public stay-at-home orders were expanded to stop the spread. This angered antigovernment groups, especially in Michigan where hundreds of protesters marched into the Capitol and tried to force their way to the chamber floor.
Photographs showed some men brandishing semi-automatic long guns in a gallery above lawmakers, screaming at them.
Hundreds more demonstrators, including armed militia and people carrying pro-Trump signs, were outside the building, ignited after Gov. Gretchen Whitmer signed three executive orders to renew a state of emergency that aimed to keep coronavirus lockdowns in effect. "Lock her up!" chants echoed through the air, reminiscent of those heard on the way to Trump's election victory in 2016.
Legislators were so concerned that some began wearing bulletproof vests to work.
Donald Trump praised early protests
The next day, Trump tweeted about the episode, calling the protesters "very good people."
"The Governor of Michigan should give a little, and put out the fire. These are very good people, but they are angry. They want their lives back again, safely! See them, talk to them, make a deal."
Three weeks prior to the episode, Trump called for his followers to defy state lockdowns and "LIBERATE MINNESOTA!" "LIBERATE MICHIGAN!" and "LIBERATE VIRGINIA! and save your great 2nd Amendment. It is under siege!"
Michigan kidnap plot
About a month before the November election, six men were charged with plotting to kidnap Whitmer.
The FBI infiltrated the group and learned the alleged conspirators had cased Whitmer's vacation home several times, drew crude maps of the property and tried to buy explosives they would use to blow up a bridge as a diversion tactic to throw off police.
The plan even included leaving Whitmer out on a boat in the middle of a lake or possibly taking her to another state to stand trial for treason, according to Tribune News Service.
Each faces up to life in prison if convicted of conspiracy to kidnap, although their attorneys deny the charges.
Ty Garbin, one of those charged in the plot, pleaded guilty Jan. 27 to conspiracy. Trial for the others is scheduled to begin March 23 in U.S. District Court in Grand Rapids.
Joe Biden bus incident
Trump also defended supporters who aggressively surrounded a Biden campaign bus on a Texas highway the weekend before the election, tweeting "these patriots did nothing wrong."
The events led Democrats to cancel an event later the same day, and the FBI opened an investigation.
Video of the incident, widely shared on social media, showed a group of several cars and pickups — many adorned with large Trump flags — intentionally boxing in the campaign bus as it traveled from San Antonio to Austin.
"In my opinion, these patriots did nothing wrong," Trump wrote. "Instead, the FBI & Justice should be investigating the terrorists, anarchists, and agitators of ANTIFA, who run around burning down our Democrat run cities and hurting our people!"
A day earlier, Trump retweeted the now-viral video of his supporters surrounding the Biden campaign bus, adding, "I LOVE TEXAS!"
Other confrontations
In early December, dozens of protesters carrying American flags and guns surrounded the home of Michigan Secretary of State Jocelyn Benson, chanting "Stop the steal!"
Pro-Trump protests held in November and December in Washington and other cities ended in violence and property damage but few arrests. Proud Boys leader Enrique Tarrio was even stabbed during a brawl on the streets of Washington two days after the election.
As Jan. 6 drew near, far-right protest groups, including the Proud Boys, were reportedly roaming the nation's capital seeking to start a donnybrook, according to reports. Tarrio was arrested the day before the Capitol riot and ordered by a judge to leave town.
Other right-wing extremist groups had publicized their intentions to show up for the Jan. 6 demonstrations, which had deep security implications for a joint session of Congress about to seal Biden's victory amid an escalating public furor over the election's outcome.
Still, no enhanced security was called in to protect Congress.
Lawmakers faced threats up to the day of the riot. A handful were heckled and threatened in tense confrontations at airports and on flights to Washington where they encountered angry Trump supporters heading to the "Save America" rally.
Oregon lawmaker lets mob in
In December, Oregon state lawmaker Mike Nearman, a Republican, allegedly opened a door to the Capitol and allowed armed pro-Trump protesters to storm the building during a special session on the pandemic.
The mob had white supremacist connections and used pepper spray on officers trying to hold them off, similar to tactics used during the Capitol riot weeks later, reports said.
House Speaker Tina Kotek called Nearman's actions "a serious, serious breach of public trust."
Four were arrested in the incident, and Oregon State Police is still investigating.
The role of social media
After nearly a year of Trump repeatedly posting unproven claims about the integrity of the 2020 election, the president was permanently banned on social media, with platforms citing security risks to Biden's inauguration.
Following the Capitol siege, the move by Facebook, Twitter and other social media companies left Trump without his immediate ability to rile up his supporters with misinformation that could lead to additional violence during his final days in office.
»RELATED: FBI tracks riot suspects through private messages on Facebook
It was the most aggressive action ever taken against Trump, who used the platforms to make countless political attacks and spread false conspiracy theories.
The Trump ban came only after he had already told 30,573 untruths throughout his four years as president, according to The Washington Post.
Trump critics say social media companies initially enabled the president to freely spread falsehoods about election integrity, which created a frenzy among his base who desperately wanted Trump to remain in office.
Trump never produced any concrete evidence in the courts, which dismissed dozens of lawsuits based on merit and improper legal standing.
Before resigning as U.S. attorney general, William Barr also defied Trump, saying the Justice Department had uncovered no evidence of widespread fraud that would upend Biden's victory.
Facebook first paused all political ads in the U.S. in November and then banned the "Stop the Steal" protest movement for repeatedly echoing the president's false claims.
Still, numerous Facebook groups and accounts were found to have called for insurrection on Jan. 6.
The popular right-wing social media app Parler also came under fire and was taken down from web servers for all the same reasons the president was blocked on social media.
Parler, which in November became the top new download on the Apple App Store, was hailed by users for the ability to post unfounded and disputable claims without the hassle of fact-checks.
Then after the Capitol attack, Amazon, Google and Apple essentially outlawed Parler, saying it failed to moderate "egregious content." Before the Capitol attack, Parler users had openly discussed bringing weapons and wielding them against lawmakers once inside the congressional offices and chambers, reports said.
The money behind the rally
Trump raised $255.4 million from his supporters to help him overturn the election results, according to The New York Times, which cited federal filings.
Millions of dollars from Trump donors also went directly toward planning several rallies and events that preceded the Capitol insurrection.
Federal Election Commission filings show Trump's reelection campaign paid more than $2.7 million to various organizers of the rallies, according to the Center for Responsive Politics. Recurring payments to individuals and firms revealed a cozy business relationship between Team Trump and right-wing political operations that handle event planning for the GOP.
The main "Save America" rally was organized by a small group of Trump supporters, including the far-right conspiracy theorist and InfoWars radio host Alex Jones, who pledged more than $50,000 in seed money if he could pick one of the event's speakers, according to The Wall Street Journal.
Records show GOP operatives who helped plan the rally were on the Trump payroll through Nov. 23, only a day before the "Save America" rally was publicly announced, according to Bloomberg News.
Trump's campaign and joint fundraising committee paid the largest sum to Event Strategies Inc., an event management firm based in Washington, D.C., which received more than $1.7 million for its consulting work. The firm's owners, Justin Caporale and Tim Unes, served as rally production manager and stage manager, Bloomberg reported.
A permit for the rally issued by the National Park Service also listed eight Trump campaign officials, although their names were not revealed in the Bloomberg report. Former White House staff and congressional aides were also listed on the permit as on-site rally coordinators and stage managers, according to The Washington Post. Among them was Maggie Mulvaney, the niece of Trump's former chief of staff Mick Mulvaney, who was paid $138,000 by the campaign through Nov. 23.
Publix heiress involved
The total cost of the "Save America" rally on the Ellipse cost $500,000.
The "lion's share" was paid by Julie Jenkins Fancelli, the daughter of Publix founder George W. Jenkins, who contributed $300,000, according to a report by The Wall Street Journal.
Fancelli, who donated nearly $1 million to the Trump campaign and Republican Party last year, went to GOP fundraiser Caroline Wren and asked if she would "organize and fund an event on her behalf," the Journal reported.
Publix Super Markets issued a statement denying any connection to Fancelli and called the Capitol riot "deplorable."
Women for America First, an obscure nonprofit organization, first requested the rally permit Nov. 24, Bloomberg reported. Women for America First has financial ties to the pro-Trump nonprofit America First Policies, which advocated Trump's platform shortly after he took office in 2017. Recent tax filings also reveal that Women for America First received a $25,000 grant from America First Policies in 2019.
Mysterious Bitcoin payments
A separate FBI investigation is looking into whether foreign agents and governments provided hundreds of thousands of dollars in funding to American extremist groups whose members joined the attack on the Capitol, according to NBC News.
On the radar of the bureau is a French national suspected of sending $500,000 in Bitcoin cryptocurrency payments, which are traceable, to "key figures" in right-wing organizations before the riot, the network reported.
The probe comes amid "mounting evidence that Russia and other foreign adversaries have sought to secretly support political extremists on the far right and far left" in the U.S., NBC reported.
'Stop the Steal'
The tentacles of the GOP network that organized and promoted the "America First" rally were everyday players in the Washington establishment who put out marketing materials that promoted false claims about the 2020 election, used "extreme rhetoric" that referenced the American Revolution and called on Trump constituents to rise up against Biden's win.
The events that were publicized included the "Patriot Caravan," which brought busloads of Trump supporters to Washington on Jan 5; the "Save the Republic" rally, which was scheduled the same day, and the "Freedom Rally," which was held the following morning.
"The two days of rallies were staged not by white nationalists and other extremists, but by well-funded nonprofit groups and individuals that figure prominently in the machinery of conservative activism in Washington," the Post reported.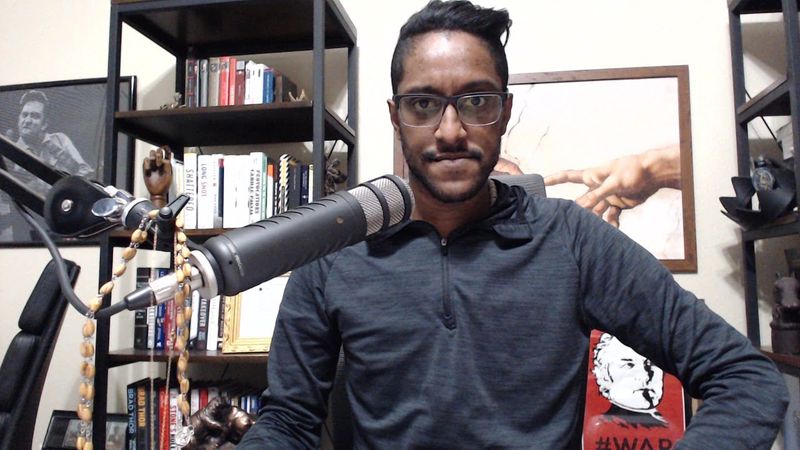 At least six current or former members of the Council for National Policy, a think tank that caters to conservative and Christian activists, were also part of the influence campaign, including Ali Alexander, the man who organized the "Stop the Steal" movement.
Alexander promoted the Jan. 6 rallies on social media and later implicated three Republican congressmen – Rep. Paul Gosar of Arizona, Rep. Mo Brooks of Alabama and Rep. Andy Biggs of Arizona – whom he claimed helped him plan everything.
"We four schemed up of putting maximum pressure on Congress while they were voting," Alexander said in a video that has since been deleted on YouTube, "so that who we couldn't rally, we could change the hearts and the minds of Republicans who were in that body, hearing our loud roar from outside."
The Washington Post reported that Alexander and his allies lured tens of thousands of protesters from around the country — a crowd comprised of white supremacists, Christian activists and police officers.
Alexander warned online that unless Congress returned Trump to office, "everyone can guess what me and 500,000 others will do to that building," he tweeted, according to multiple reports. "1776 is *always* an option."
The Post reported that Alexander's coalition put up websites urging the rally participants "take to" the Capitol steps and "make sure that Congress does not certify the botched Electoral College."
Feeling the heat of several pending investigations, Gosar and Biggs went to Trump during his final days in office and asked for pardons related to their involvement in the events leading up to the riot, reports said.
Robocalls paid for by GOP
The Republican Attorneys General Association helped organize the "Save America" effort along with several established conservative insiders and activist groups, including Turning Point Action and Tea Party Patriots, according to The Washington Post which cited documents and videos.
The Attorneys General group employed one of its associate nonprofit conservative groups — the Rule of Law Defense Fund — to send out robocalls urging Americans to the Capitol on Jan. 6 to "call on Congress to stop the steal."
"At 1 p.m. we will march to the Capitol building and call on Congress to stop the steal," says the call, which was first obtained by Documented, a left-leaning watchdog group. "We are hoping patriots like you will join us to continue the fight."
News of the robocalls caused a firestorm of criticism in political circles and social media, which prompted RAGA Executive Director Adam Piper to resign.
'1776 moment'
In the weeks following Trump's election loss, his staunchest Republican allies in Congress urged their supporters to descend on Washington on Jan. 6 to make a desperate last stand.
In the hours before the riot, Sen. Josh Hawley of Missouri, who objected to the Electoral College results in Pennsylvania, was photographed greeting Stop the Steal protesters with a raised fist outside the Capitol in a show of solidarity.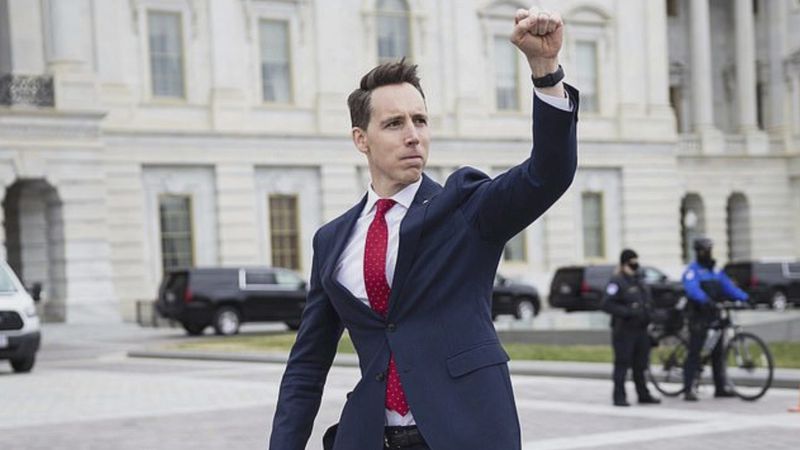 Republican lawmakers also stood side-by-side with the protest organizers and fired up the large crowd with speeches that evoked the ideas of revolution.
Rep. Marjorie Taylor Greene of Georgia and Rep. Lauren Boebert, another firebrand freshman Republican congresswoman from Colorado — both staunch Trump allies — had previously described the day as a "1776 moment," a reference to the year America declared its independence from the British.
'Trial by combat'
Rudy Giuliani, Trump's personal attorney, spoke at the rally.
"If they ran such a clean election, they'd have you come in and look at the paper ballots. Who hides evidence? Criminals hide evidence. Not honest people. Over the next 10 days, we get to see the machines that are crooked, the ballots that are fraudulent, and if we're wrong, we will be made fools of. But if we're right, a lot of them will go to jail. Let's have trial by combat!"
As one of the loudest voices who pushed Trump's voter fraud theory, Giuliani now faces a $1.3 billion lawsuit for statements he made about Dominion Voting Systems.
'Fight like hell'
Trump, who is facing his second impeachment trial in the Senate, was the last to speak to his supporters before the riot began.
Trump again repeated the election was stolen.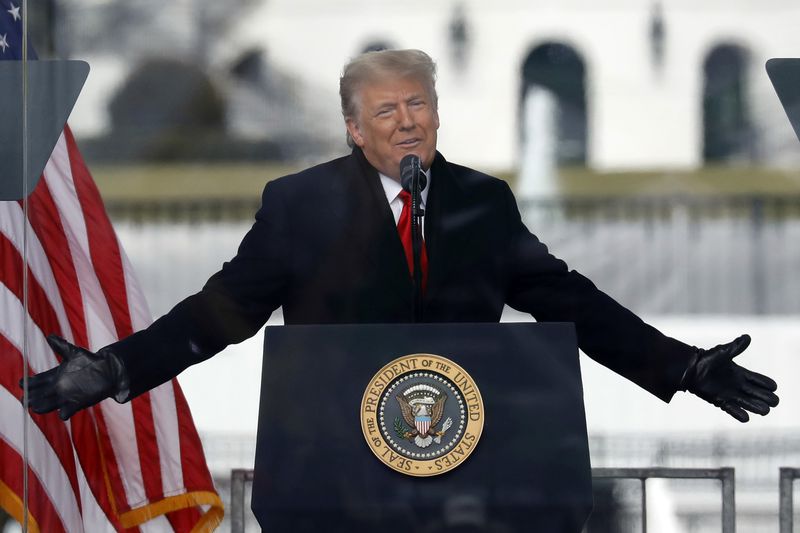 "And we fight. We fight like hell," Trump told the crowd of thousands. "And if you don't fight like hell, you're not going to have a country anymore."
Moments later, the angry crowd was on the steps of the Capitol fighting the police.
Inside the Capitol
The riot interrupted the joint session of Congress, which convened the afternoon of Jan. 6 to declare Biden the winner of the Electoral College.
Lawmakers hid the Electoral College ballots and scrambled to safety.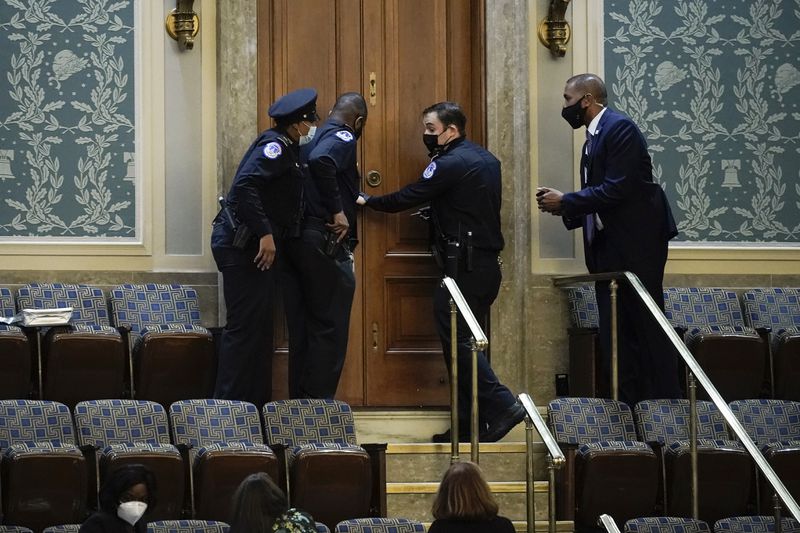 More than 150 have been arrested so far in connection with the riot and 400 others are under investigation, according to estimates.
One in five defendants arrested has served in the U.S. military, according to a report by National Public Radio. Several individuals on the national terrorism watch list were also part of the crowd that day, according to the Justice Department investigation.
Prosecutors are focusing closely on the role played by antigovernment militias and extremist groups, whose members have been caught in the dragnet.
Oath Keepers, Proud Boys
Several have been tied to violent right-wing extremists including the Oath Keepers, Proud Boys and Three Percenters, among several others.
Thomas Edward Caldwell, the 65-year-old leader of the extremist group Oath Keepers, was charged with planning and coordinating the attack on the U.S. Capitol — becoming the first to face conspiracy charges.
Court documents allege Caldwell organized and led a team of eight to 10 men, including several Ohio militia members who were also taken into custody. Photos and video revealed certain actors weaving through the crowd outside the Capitol and carrying flex-cuffs to presumably take hostages, investigators said.
Caldwell's team was tactically trained and was observed using hand signals and two-way radios to communicate amid the chaos, The New York Times reported. Two other men identified as members of the Proud Boys have also been indicted on federal conspiracy charges.
Mike Pence was in grave danger
Then-Senate Majority Leader Mitch McConnell was at the helm alongside then-Vice President Mike Pence, who presided over Biden's Electoral College certification but refused to take part in the Republican effort to throw out the results.
"If this election were overturned by mere allegations from the losing side, our democracy would enter a death spiral," McConnell told the chamber, not long before Trump's supporters broke in.
"Where they countin' the votes?!" a voice clamored amid the chaos as the rioters barreled into the Rotunda and through hallways and corridors.
Pelosi was evacuated to a safe room. Others hid beneath desks while the sergeants at arms blocked the doors to the Senate chamber and drew their guns.
Congressional offices and chambers were later ransacked as the mob chanted "Kill Mike Pence!"
The vice president was not evacuated from the Senate chamber until 14 minutes after the Capitol was breached, according to The Washington Post. He escaped with his wife and daughter only seconds before the angry mob forced its way in.
At the same time, Trump was watching the drama play out on television at the White House, where he tweeted, "Mike Pence didn't have the courage to do what should have been done to protect our Country and our Constitution, giving States a chance to certify a corrected set of facts, not the fraudulent or inaccurate ones which they were asked to previously certify. USA demands the truth!"
The aftermath
About three hours into the chaos, the District of Columbia National Guard mobilized 1,100 troops to support the local law enforcement effort against the uprising.
By the time the siege ended, five were dead. Police officers later discovered long guns and Molotov cocktails.
Two improvised explosive devices were also found planted outside Republican National Committee headquarters and Democratic National Committee headquarters — only a few blocks from Congress.
Order was restored by 8 p.m., when Congress reconvened to finish counting the Electoral College votes.
After the harrowing experience, more than 135 House Republicans, along with Sens. Josh Hawley and Ted Cruz, still voted to undo millions of votes cast for Biden to presumably deliver a last-minute victory to Trump.
In light of the riot, however, some Republican senators backed off their plans to object to Biden. Hawley did not.
Biden was confirmed as the 46th president just a few hours before sunrise Jan. 7.
Tours of the Capitol
In the aftermath of the riot, some Congress members expressed suspicions about whether some colleagues had played a direct role in planning the attack.
Staff for Massachusetts Rep. Ayanna Pressley reported that emergency panic buttons were inexplicably removed from her office that day, presumably so help couldn't be called — although no proof of a conspiracy has been uncovered.
An investigation has since been launched into suspected tours that were given to Trump supporters at the Capitol the day before the insurrection, Ohio Democrat Tim Ryan announced, but so far the Justice Department has declined to name anyone involved.
The questions about the tours were first raised when Rep. Mikie Sherrill, D-New Jersey, claimed during a Facebook Live broadcast that she observed some Republicans in Congress giving the groups "reconnaissance" of the Capitol.
Sherrill joined numerous other lawmakers who called the tours highly unusual because the Capitol had been closed to the public throughout the pandemic.
"The visitors encountered by some of the Members of Congress on this letter appeared to be associated with the rally at the White House the following day," their statement read.
Further, Sherrill wrote: "Members of the group that attacked the Capitol seemed to have an unusually detailed knowledge of the layout of the Capitol Complex …"
Sherrill's allegations came the same night that New York Rep. Alexandria Ocasio-Cortez addressed constituents on an Instagram Live video expressing her fear that some of her Republican colleagues would have disclosed her location during the insurrection Jan. 6.
"I myself did not even feel safe going to that extraction point, because there were QAnon and white supremacist sympathizers and frankly white supremacist members of Congress in that extraction point, who I know and who I had felt would disclose my location and allow me to, who would create opportunities to allow me to be hurt, kidnapped, etc.," she said.
Rep. Lauren Boebert
Boebert, an outspoken Trump loyalist, has denied allegations that she was involved in any plot or conspiracy amid claims she live-tweeted Pelosi's movements as rioters stormed the building.
Now fellow lawmakers are calling for her to resign.
"America is depending on all of us today," she tweeted about an hour before the rioters arrived on the Capitol steps. "This is something I don't take lightly. I will fight with everything I have to ensure the fairness of the election."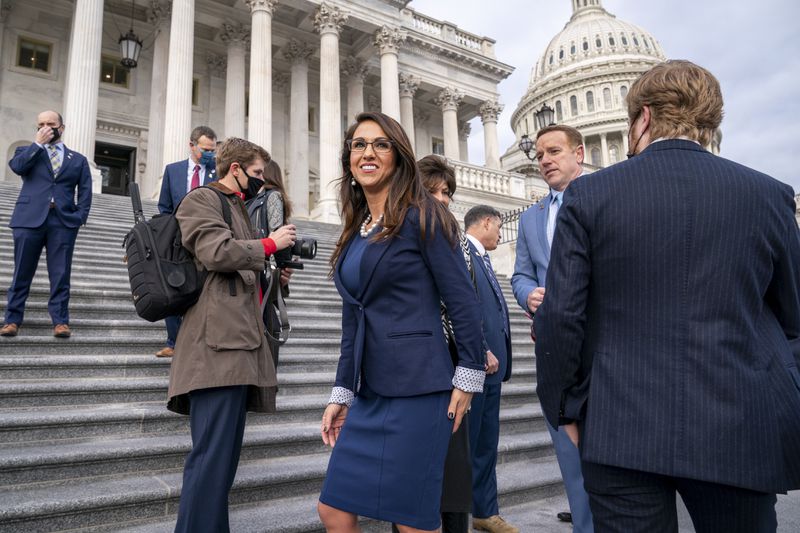 Then, as the siege began, the Colorado Republican tweeted that representatives "were locked in the House Chambers." A minute later, she tweeted: "Speaker has been removed from the chambers."
Simultaneously, she was on the floor addressing Pelosi directly, telling the speaker she had "constituents outside this building right now," reports said.
Rep. Eric Swalwell, a California Democrat, went on Twitter to call out Boebert for the tweets.
"I hope we understand if there was an inside job — whether it was members or staff or anyone working at the Capitol who helped these attackers better navigate the Capitol — that is going to be investigated," Swalwell said on MSNBC.
But Boebert, who objected to Biden's victory in Arizona and Pennsylvania, dismissed the seriousness of the charges.
"[Democrats] accuse me of live-tweeting the speaker's presence after she had been safely removed from the Capitol, as if I was revealing some big secret, when in fact this removal was also being broadcast on TV," Boebert said, according to The Boston Globe.
Fear, suspicion, distrust
Since the riot, some Congress members have attested to growing fear, suspicion and distrust among lawmakers, primarily around the issue of guns being carried inside the Capitol.
Republican freshman Madison Cawthorn of North Carolina admitted that he had a gun on the House floor during the riot.
Republican Congressman Andy Harris of Maryland is under investigation after he was stopped from entering the House chamber with a concealed handgun, according to reports. On the way to his seat, Harris set off a metal detector installed after the Jan. 6 uprising, and this led to a patdown by U.S. Capitol Police, The Washington Post reported.
The same night, Ocasio-Cortez told CNN that she and other colleagues don't feel safe.
Days after the Harris episode, Pelosi said Congress was facing an "enemy from within."
Asked to clarify what she meant, Pelosi said, "It means that we have members of Congress who want to bring guns on the floor and have threatened violence on other members of Congress."
Pelosi's comments came the same week that past social media posts by Greene surfaced where she advocated for the execution of Democratic leaders — including Pelosi.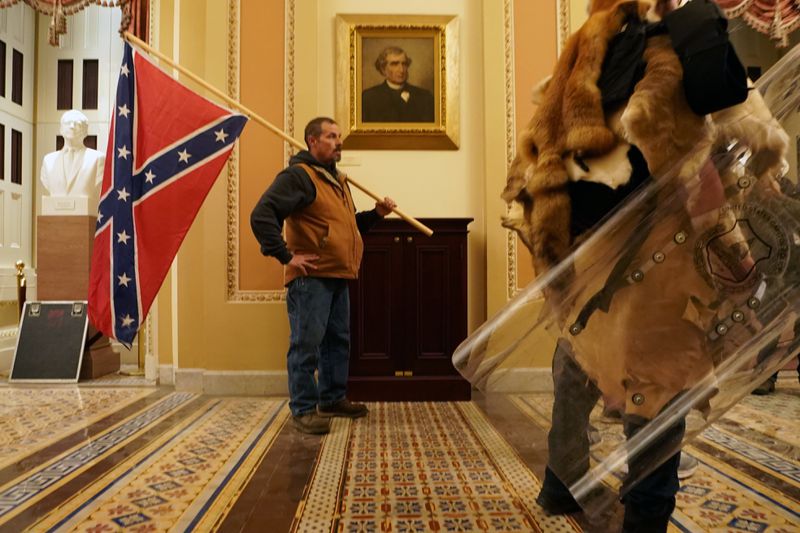 The shadow of white supremacy
Throughout his presidency, Trump sought to stoke white fear and resentment among his base, portraying himself as a protector of an old order that 2020 polls showed much of America decried as entrenched racism, The New York Times reported.
Trump also regularly defended Civil War symbols, which kept tensions hot throughout the country, with frequent racial confrontations involving the Confederate flag.
One man arrested for participating in the riot was photographed inside the U.S. Capitol carrying the Confederate flag, the most widely recognized symbol of the Confederacy — one widely seen by minority groups as a potent symbol of white supremacy in America.
During the Capitol riot, thousands waved other symbols of hate alongside American flags and pro-Trump banners. A gallows with a noose was also raised.
The George Floyd effect
The racist imagery seen during the Capitol riot recalled the tensions that arose during America's 2020 reckoning on systemic racism and police brutality, which first boiled over after the police custody death of George Floyd in May.
During the resulting unrest, Civil War relics, Confederate statues and monuments to slavery were vandalized and toppled in many cities across the country.
Many major American corporations — moved by the image of Floyd dying while an officer held a knee on his neck for nearly eight minutes — embraced the social justice movement or faced social pressure to reconsider business practices that upheld racial stereotypes.
Mississippi retired the last state flag in the country that included the Confederate battle emblem, and NASCAR also banned Confederate flags at all its tracks and venues.
The business world also became central to the shift on race, with companies making public statements in support of Black Lives Matter, abandoning racist symbols and making pledges to hire more Black executives. Legislation was also introduced to recognize Juneteenth as a national holiday.
A steady drumbeat of change continued throughout 2020, with NFL Commissioner Roger Goodell announcing the league would honor Black Lives Matter. The NBA also emblazoned its courts with the insignia of Black Lives Matter.
In 2020, the U.S. military went against Trump by banning the display of the Confederate flag in public and work areas on bases, ships, aircraft and submarines.
That led Trump to step up his defense of Confederate figures and symbols, calling them a necessary part of American history and culture.
At the same time, Trump would regularly call Black Lives Matter a "symbol of hate," and he repeatedly tried to blame protest violence on the American militant anti-fascist movement Antifa, while mostly ignoring the mayhem committed by far-right white extremists.
Reasserting white power
Historical observers and experts on civil rights said it was no coincidence that the Capitol riot, carried out by an overwhelmingly white mob, occurred as the nation was still reckoning with its racist past.
Lecia Brooks, chief of staff of the Southern Poverty Law Center, said the Jan. 6 riot was directly related to the George Floyd movement.
"These displays of white supremacy are not new," Brooks said. "Now it's just reached a fever pitch."
"This is a response, and it's not a new response," Brooks said of the Capitol riot. "Every time there is progress in asserting civil rights, there's a backlash. Confederate iconography is a means to reassert white supremacy when it is thought to be threatened."
Bree Newsome Bass, the human rights activist known for taking down a Confederate flag at the South Carolina Statehouse in 2015, spoke to NBC News about how race factors guided the actions of the angry mob.
"It's entirely about the perceived loss of the power of whiteness," she said. "People feel like they are losing something if whiteness no longer carries privilege and power. If there's racial equality, they feel like they have been denied what the country was supposed to be."
Brooks said smaller-scale white supremacist rallies around the country in 2020 targeted Black Lives Matter protests with the same symbols of hate spotted everywhere during the Capitol riot — on clothing and on banners waved amid the crowd — proclaiming white supremacy and antigovernment extremism.
Brooks called the extremist groups "desperate. They are convinced that they're this grave minority that is being threatened and needs to stick together and rally under the moniker of hatred."
ArLuther Lee writes about national and international news for The Atlanta Journal-Constitution. He holds a bachelor's degree in journalism from the University of Florida and has worked for newspapers for more than 24 years. He joined the AJC staff as the front page designer in 2003. Information provided by The Associated Press, The New York Times, Tribune News Service and The Washington Post was used to compile this report.